Welcome!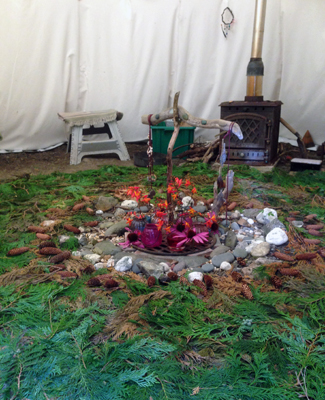 The next part One Sacred Drumming Practitioner Course will be starting on the 1st and 2nd of April 2023.
On this sacred drumming practitioner course, you will learn the skills necessary to navigate the lower middle and upper realms . So revealing your inner nature and healing self.
By practicing the creation of sacred space and being able to journey safely, and to offer healings in a sacred space is essential for the safety of client and practitioner.
By making our drum and rattle, and attuning them within the sacred directions we start to collect powerful tools for aiding in the scanning and shifting of energy in the subtle bodies and the physical body.
Join us on this accredited practitioner course if you are ready for change.
Mike lives on an organic smallholding situated on the Welsh borders, he has a keen interest in biodynamic agricultural methods. Before settling in Montgomeryshire, Mike worked in Europe and in Africa.
A skilled furniture-maker, carpenter and joiner, Mike has been hand-crafting wood for over 35 years, now concentrating his time as a healer. Sound Healing, Drum and Rattle, Bowen Therapy
Mike is an experienced Sound Healer, and for 12 years the vice-chairman of the College of Sound Healing. Mike is also a Tutor of the Sacred Drumming course for the College, he is also a Bowen practitioner, and works with Earth energies and Ley lines.
Mike presents, Drum Making days and offers individual healing sessions. He and his partner host an established healing / meditation circle.
From his early teens, Mike has held a vision of truth and freedom.
Mike believes in a spiritual and holistic approach to family life and has a son attending university.